AER lays out rise
Print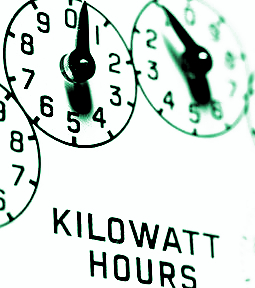 The Australian Energy Regulator (AER) has unveiled its final determination for the 2023–24 Default Market Offer (DMO).
The DMO is intended to act as a safeguard for consumers, shielding them from exorbitantly high prices, and applies to standard retail plans for households and small businesses in South Australia, New South Wales, and south-east Queensland. But the regulator says electricity prices will increase in several states starting from July.
The AER's final determination has resulted in slight variations from the draft proposal released in March. It says that while some regions will experience higher prices, others will see reductions, and that the primary factor driving the increased retail electricity prices remains the costs associated with wholesale energy.
Residential customers on standard retail plans can expect price hikes ranging from 20.8 per cent to 23.9 per cent without controlled load, depending on their region, and between 19.6 per cent to 24.9 per cent with controlled load.
Small business customers will face increases ranging from 14.7 per cent to 28.9 per cent, depending on their region.
The AER says its consideration took into account stakeholder feedback and considered updated costs related to wholesale energy, network infrastructure, environmental initiatives, and retail expenses, as well as the latest inflation forecasts. The regulator also adjusted the retail allowance in New South Wales.
To alleviate the impact of these price increases, the government has announced relief measures for eligible households and small businesses through the Energy Bill Relief Plan.
Clare Savage, Chair of the AER, acknowledged the financial pressures faced by households and businesses. She emphasised the importance of the DMO in providing a safety net for those who have not explored alternative power deals.
"In setting the DMO price this year, we have sought to protect consumers from unjustifiably high prices and at the same time allow retailers to offer consumers better deals than their standard plans," she said.
The AER says its decision has mitigated the potential for even higher price hikes. The chair claimed that the increases could have reached 50 per cent without the government's intervention in December, which imposed price caps on gas and black coal, reducing the wholesale component of electricity prices.
Despite the rise in prices, the AER continues to stress the importance of consumers shopping around for better deals.
They recommend using the free and independent bill comparison website www.energymadeeasy.gov.au to explore available options and checking eligibility for rebates and concessions.