Administrator undoing dodgy decisions
Print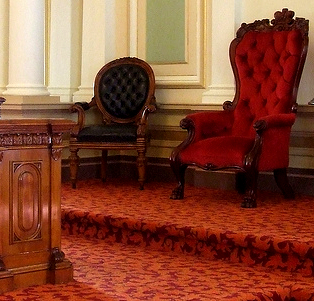 The administrator of the suspended Auburn Council is winding back major development decisions that would have benefited suspended deputy mayor Salim Mehajer.
New South Wales Local Government Minister Paul Toole suspended Auburn Council earlier this month after long-running allegations of misconduct.
Mr Toole appointed former Mosman Council general manager Viv May as administrator, and this week she approved a motion to rescind the development applications at the first council meeting since the suspension.
One applications related to the site of a community car park at 13 John Street in Lidcombe where Mr Mehajer's company, Sydney Constructions and Developments Pty Ltd, had sought to build a high-rise building.
Turning a carpark into an apartment tower would have brought Mr Mehajer's company millions of dollars.
The second rescinded application was for the 'South Auburn Planning Proposal', which would have rezoned one side of Auburn Road between Beatrice and Helena Streets to allow developments of up to 12 storeys.
Coincidentally, or not, Mr Mehajer owned land in the section of Auburn Road that stood to benefit from the rezoning.
"The administrator was correct to rescind two very dodgy decisions which gave gifts on behalf of the ratepayers to Salim Mehajer," suspended councillor George Campbell said after Wednesday's meeting.
"I'm glad to see the place getting cleaned up, whether I'm on the inside or the outside, it doesn't matter."