Ad firm could sue over NHVR double-talk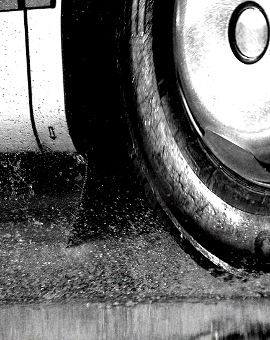 A marketing company has threatened to sue the National Heavy Vehicle Regulator (NHVR), after the government body issued warnings about it.
Countrywide Marketing, has been putting together a simplified guide of new NHVR rules and regulations, which it has titled the "National Heavy Vehicle Roadbook".
But the advertising firm says it has no affiliation with the regulator.
The cross-over became more venomous after the NHVR issued a warning for its members to "take care when dealing with companies who may be selling advertising space in publications using words and images that imply a connection to the NHVR".
Countrywide Marketing Director Timothy O'Keefe says the company only wants to produce a reader-friendly and basic information guide on heavy vehicle laws, and the NHVR's comments go too far.
"I'm quite frustrated that these media reports keep popping up that we are associated with them, which we are not," O'Keefe told logistics media outlet Australasian Transport News.
"To be honest with you, the NHVR better start pulling their head in because I'm on the verge of suing them," he said.
"We've been working on this since March last year and unfortunately the names seem similar but they're not.
"I know that everybody else has a right to their opinions but quite clearly they would have copies of documentation which is released from our end – we do not state that we are the regulator, we are the roadbook – an independent booklet which we're producing."
NHVR CEO Sal Petroccitto lashed out in his statement, warning operators to be wary of false links with the NHVR.
"Recently, we have received many inquiries about a company called Countrywide Marketing purporting to sell advertising space in the NHVR Roadbook or National Heavy Vehicle Roadbook," Petroccitto says.
"I want to emphasise that Countrywide Marketing does not represent the National Heavy Vehicle Regulator. The regulator has not endorsed nor approved an NHVR or National Heavy Vehicle Roadbook."
O'Keefe says the regulator will get a copy.
"The NHVR is not producing the roadbook, we are. It's quite simple," he said.
"Operators are more than welcome to contact the regulator if they wish to.
"I certainly don't have a problem with that. We have absolutely nothing to hide.
"We have got a lot of great companies out there that are backing us up 110 per cent, they say that something like this should have been put in place 20 years ago so the everyday truckie can understand what's going on.
The booklet will be sent to major trucking companies free of charge.